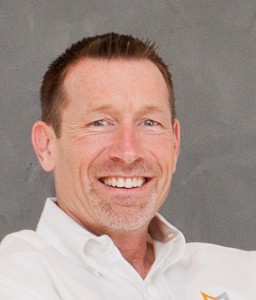 We understand that one size does not fit all, and approaches to sustainability will vary from project to project. But the basic principles of green building can be applied to all types of construction, from a simple addition to a full remodel.
Please read quotes below from leaders in the green building community and stories about green projects in our community to learn more.
Sincerely, Jeff Jungsten, President of Jungsten Construction
---
Greening our built environment is one of the most profound ways we can transform our environment, now and long into the future. Each building interacts with the environment and infrastructure for decades to come. Thus, the design and construction of a truly green home or building reverberates past generations.

It is not just a matter of materials, energy, and water. It is a question of siting, how the materials are made or harvested, the engineering for durability, and above all the skill and knowledge of the architects and builders. A building is not an assortment of pieces; it is a system, and as such it requires the kind of systemic intelligence, experience and understanding that Jungsten brings to each and every job. In the end, a green building is the least expensive structure for the owners and the planet.

To do that you need more than a set of plans. You need people who have mastered the craft.
---
Bob Brown, former Community Development Director for the City of San Rafael and a member of the inaugural Sustainable Practices Certificate Program at Dominican University:
Green building isn't just about benefiting the environment. It's also focused on assuring quality construction, the health and comfort of building occupants and taking a longer-term view of cost savings. An improvement that saves on energy or water use will pay for itself many times over the life of the structure.

Jungsten Construction is not just a practitioner of green building techniques, they are also proponents. They have consistently been leaders in the construction industry in Marin, attempting to raise consciousness and quality among their peers, and advocates for consistent, reasonable governmental regulations.
---
Marin Magazine, "The Quest for Zero," by Nate Seltenrich:
A home's performance is as critical as its construction. Sustainability is a moving target. A green home is one that acts green, not just looks it. And therein lies the true challenge…In search of holistic sustainability, Kiki Goshay, a film producer and former owner of Mill Valley Organic Foods, set out to build a durable, hyperefficient home from scratch, addressing form and function in tandem…Six-and-a-half years later, her vision became reality…Michelle Wempe of Zumaooh and Kate Stickley of Acterra Landscape Architects led the team; Jeff Jungsten of Mill Valley-based Caletti Jungsten Construction was general contractor. "The most advanced part of the building is its inherent design for energy efficiency," Jungsten says. "It's designed to utilize solar very well. You can't retrofit that kind of a design into a building. Those things alone were brilliant components from Kiki's point. She took a lot of time to think things through." By almost all measures, the home was a spectacular success. Given its size, LEED Gold was the highest level it could achieve, and its only one of two Gold homes in all of Marin County.
Sustainable Building Resources for Consumers
Sustainable Building Resources for Builders